Full Grid with icon text
Adorn your webpage with icon text style in full grip with the shadow effect
In the name of our institution, nearly 68 buses are plying from various places for the welfare and development and of the students. Buses will take the students and faculties from different areas and make them to reach the college in time. Students will monitored by a BMO (Bus Monitoring Officer) in each and every bus. All our buses are equipped with good infrastructure and operated in good condition. T-Cards will be issued to the students according to the distance between routes such as R1,R2,R3 and bus fees will differ for the routes.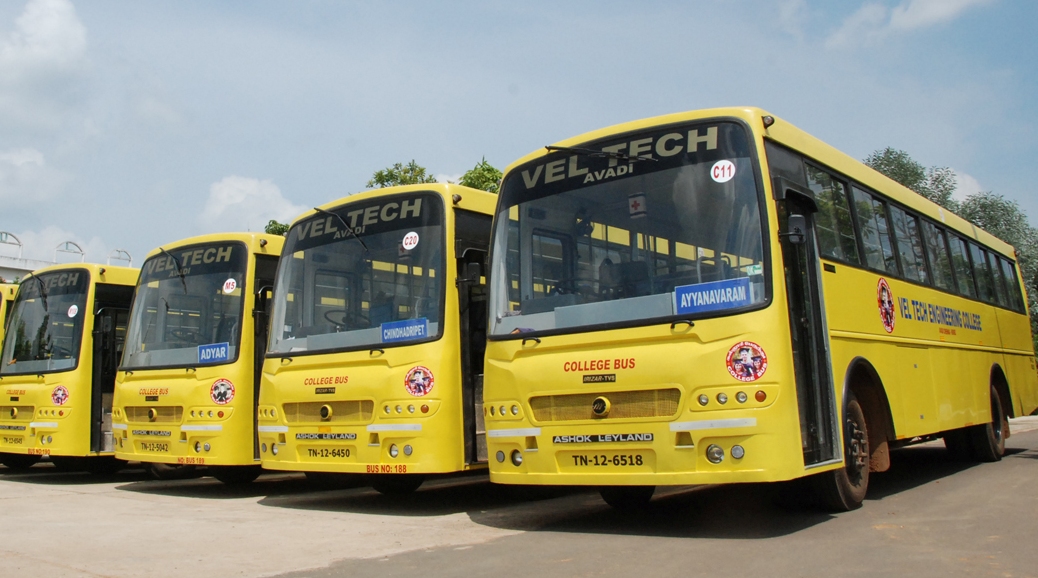 Nearly 15 MTC buses in morning and 14 MTC buses in the evening will ply to different routes from our college location. Students can apply for bus pass to reach college. Most of the students staying in and around our college locality can access MTC facility easily. Buses also ply from CMBT to our college.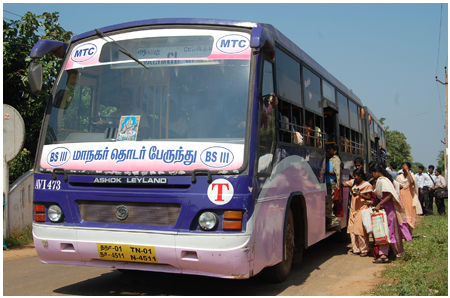 All the students are strictly advised to board the bus only from the permitted boarding points which their T-card represents.
Students and Staff should show their ID cards/T cards to the BMO and in the buses without BMO, to the driver.
Students are prohibited from carrying/using mobile phones, I Pods and other electronic items inside the bus. If found, they are liable to be seized by the BMO and action will be taken.
Audio systems are strictly prohibited inside the bus. Buses found with Audio systems will be dropped from the college.
All the students should sign in the attendance sheets and action will be taken against those who refuse to sign in the attendance sheets.
No students shall travel on footboard, failing which severe action will be taken and T-card will be cancelled.
All the hostel students should board the bus by standing in a proper queue.  The students cannot expect the bus after the alloted time.
For any transport related problems, the students should inform their respective incharge or email veltechtransport@gmail.com.
Students should not insist the driver to halt the bus in between for any reasons.
Students should not indulge in unnecessary conversation with the drivers.
Students and the staff are advised not to chitchat/talk inside the bus.
If any student's ID/T-card is seized by their BMO/Transport Incharge, they should handover it to vice principal. Students must recover their cards within a day after fulfilling all the procedures, failing which the college is not responsible for their cards. If any BMO seizes anything from students they must give an acknowledgement slip.
Any violation of the above travel rules will be viewed seriously and may result in withdrawal of the travel facility.