The National Service Scheme will be in the forefront, Pandit Jawaharlal Nehru took initiative and advised the academicians to suggest the programme to involve student Youth in Social Service activities. The National Service Scheme was started to establish a meaningful linkage between the Campus and the Community. Mahatma Gandhi, the Father of the Nation, believed in "Manava Seva ya Madhava Seva" Service to man is service to God, he had recognised that the country could not progress in a desired direction until the student youth, who are committed, sincere and dedicated to the nation were motivated to work for the upliftment of the villages/slums/community.
MOTO
The motto of the National Service Scheme is "Not Me But You", this reflects the essence of Democratic living and upholds the needs for selfless service it shows that the welfare of an individual's ultimately dependent on the welfare of society on the whole.
OBJECTIVE
The overall objective of the National Service Scheme, as envisaged originally was Service to the Community, offered while undergoing instruction in educational institutions. It was sought to arouse the social consciousness of students and provide them with the opportunity to work with the people around the educational campuses creatively and constructively and to put the education they received to concrete social use. It has been felt that the primary aim of the Scheme is to enable the students to upgrade their personality and experience through community service.
NSS DAY
NSS was formally launched on 24th September, 1969, the birth centenary year of the Father of the Nation. Therefore, 24th September is celebrated every year as NSS Day with appropriate programmes and activities.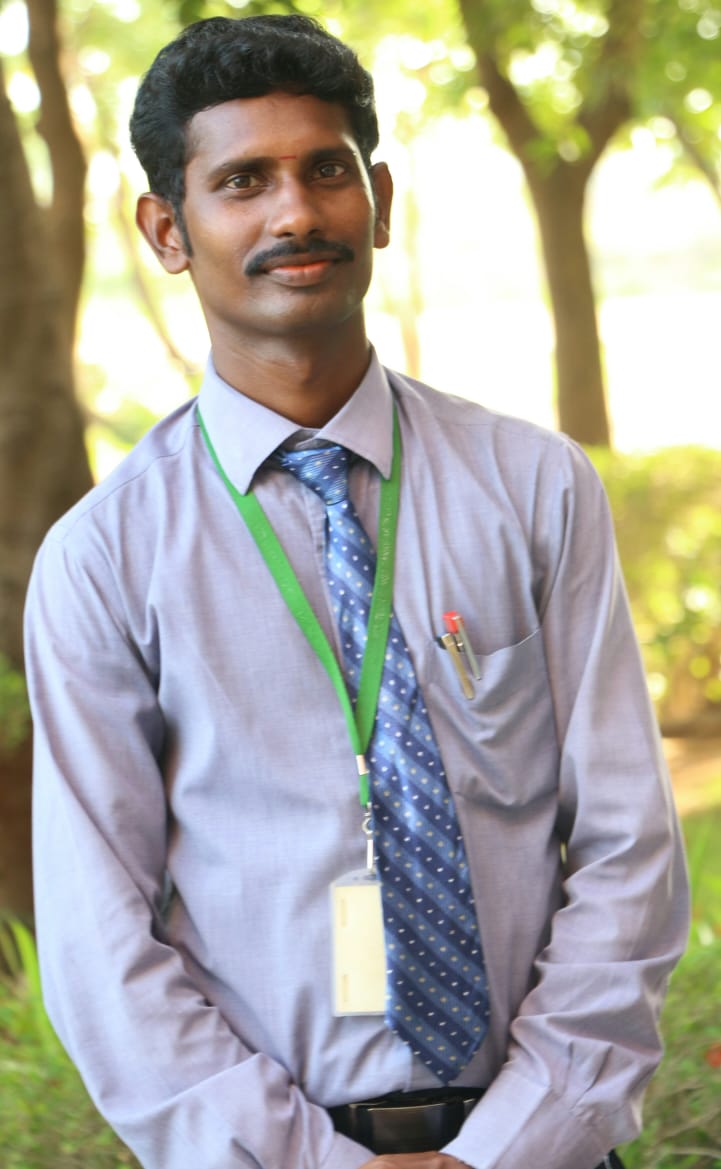 NSS Programme Officer
K.SURESH ,M.A.,B.Ed.,M.Phil.,
Assistant Professor in Tamil,
VelTech Ranga Sanku Arts College
| | | | | |
| --- | --- | --- | --- | --- |
| S.No | Date | Program | Activities | Chief Guest / Conducted By |
| 1 | 23.09.2015 | Nss Day | One Day Seminar, Planting Saplings | Chief Guest: Dr.Anthony David Nathan, Dr. Muthusamy. |
| 2 | 15.10.2015 | Birthday Celeberation Of Dr.A.P.J.Abdul Kalam. | Seminar, Rally | Chief Guest : Dr.Andavar |
| 3 | 08.10.2015 | Deangu Awareness | One Day Seminar At University Of Madras | 10 Nss Students From Our College Attended The Seminar |
| 4 | 07.10.2015 | Rgniyd Pg Diploma In Youth Development | One Day Workshop | Mr.S.Karthik, Nss Programme Officer |
| 5 | 25.09.2016 – 01.10.2016 | School Of Social Work | Orientation Programme | Mr.S.Karthik, Nss Programme Officer |
|  6 | 12.09.2015 | University Of Madras, Chepauk | Rd Selection | 2 Volunteers Attended |
|  7 | 09.01.2016 | Rgniyd | National Conference | Mr.S.Karthik, Nss Programme Officer |
|  8 | 30.01.2016 | World Vision | Service At Flodded Area, Slum At Thuraipakkam | 50 Volunteers From Nss |
|  9 | 21.03.2016 | Rally At Marina Beach | For Vote Awareness | Nss Voluunteers |
|  10 | 03.03.2016 | Rally At Marina Beach | For Road Safety Awareness | Nss Voluunteers |