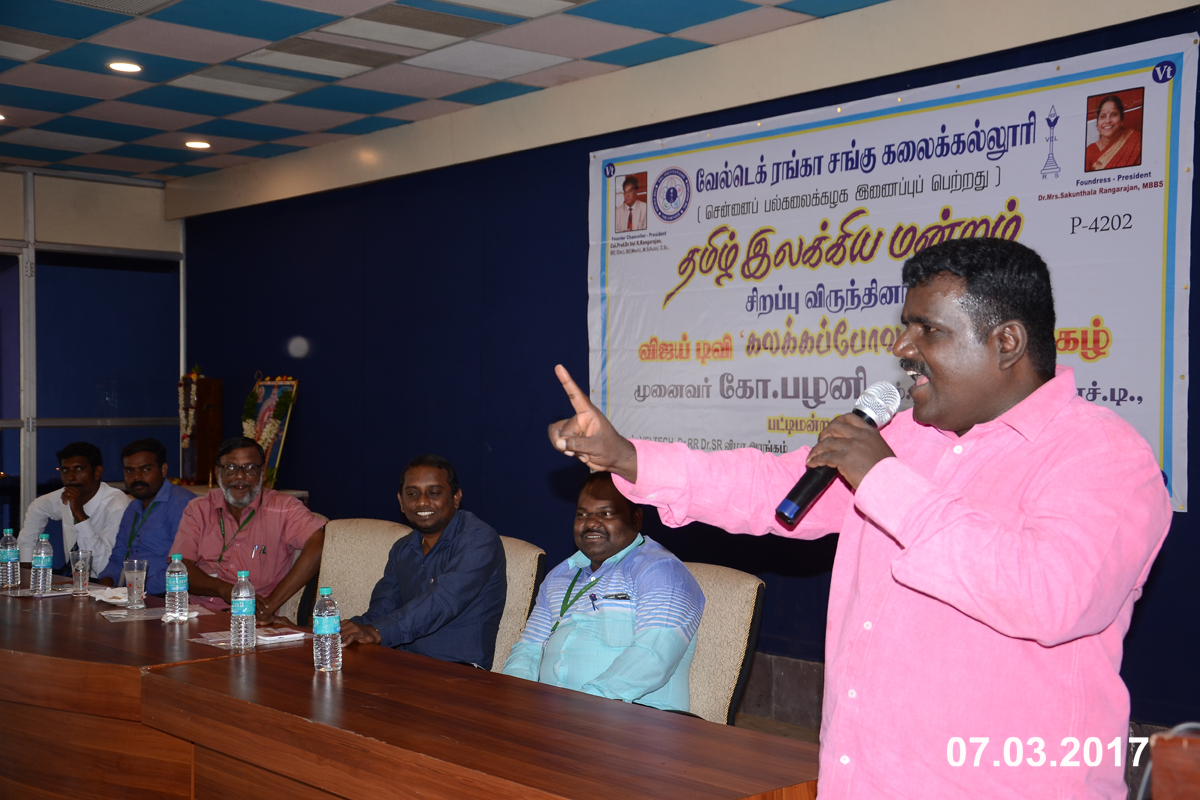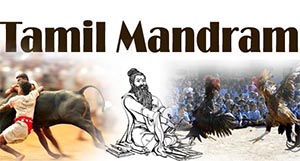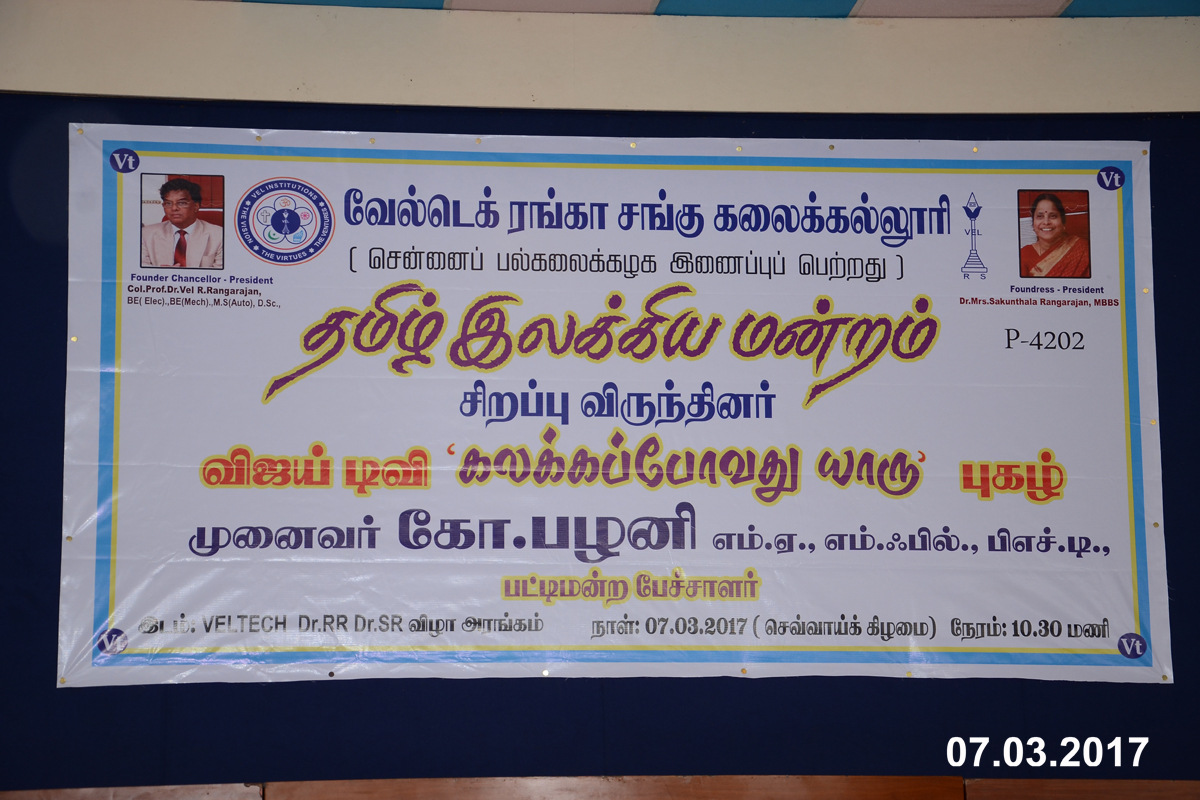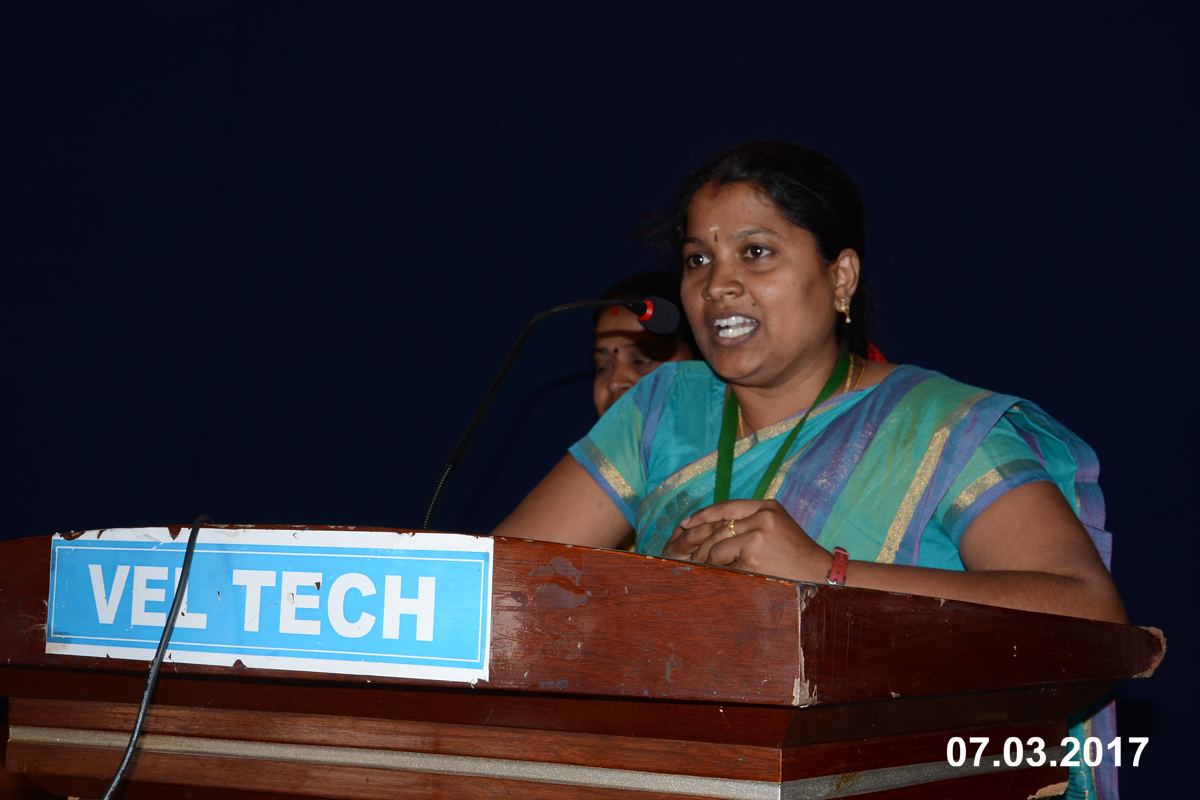 Our Vel Tech Ranga Sanku Arts College was established in 1998. Vel Tamil Mandram is one of the greatest significance to the growth and development of the college.
Our revered Chairman Dr.Prof.Vel.R.Rangarajan is the head of the forum (Mandram) with his motivation and encouragement. Besides the constant and meticulous guidance and support of our Principal, Vice-Principal and our college staff members the function is being celebrated in an auspicious way. Through Vel Tamil Mandram, Muthamil Vizha, Tamil Conference have been organized since inception
These functions have been celebrated in the name of "Vagai"(victory) which includes and invites Tamil Professors, Poets, Educationalist, Great Thinkers, Tamil scholars and others. Chief Guest and other Delegates are invited as our traditional Tamil culture and they are offered hospitality as our tradition.
In the function the stage has been decorated with Tamil letters which expresses and portrays the great and traditional language Tamil.
The Chief Guest's address kindles the interest and curiosity of our students. They demonstrate interesting and inspiring events in Tamil literature. By this we are able to impart peculiarity and uniqueness of Tamil to our students. Which exposes the great attitude of hospitality and valour of Tamilian has been realized.
One of the important events in the competition is "Kalai Sorkal" which illustrated pure Tamil language without mingling other words of the language. This exhilarates and gets warm welcome among our students. Moreover, our students are encouraged and motivated by organizing various programs through the 'Mandram'. Atlast winners and contestants are given prizes and great Moral Books as reward.